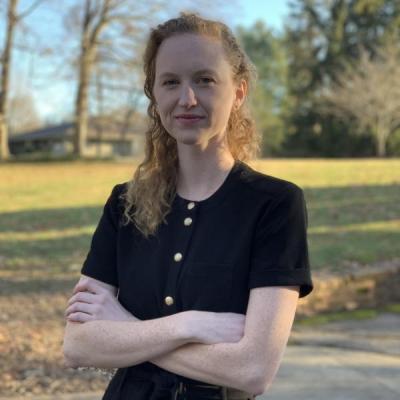 Graduate Teaching Assistant
Contact Info
Anna Carleton Forrester is a doctoral candidate in the Department of English, where she specializes in Renaissance and postcolonial literatures, and is especially interested in Shakespeare and global appropriation. Her dissertation project, "Shakespeare in Turkey: Ottoman and Republican Era Text and Performance," examines textual and performance histories of Othello, Romeo and Juliet, and Hamlet in the country. Her project investigates the ways in which these literatures, in addition to the theatrical spaces made for them, created a decisive break with an Ottoman past, contributed to modernization, and influenced Turkey's national dramatic identity.
Anna also serves as an editorial fact-checker for Shakespeare Quarterly; as the Book Review editor for the peer-reviewed online journal, Borrowers and Lenders: The Journal of Shakespeare and Appropriation; and is a contributor to Reviewing Shakespeare. She has served as the Research Assistant for the interdisciplinary Mellon-funded project, The Global Strategies of Early Modern Empires, which examines the ways in which Mediterranean world shaped the American South. She has also served as the Project Manager for numerous conferences, including "Scenes in the Other's Language / Scènes dans la langue de l'autre" (2018), "Bedchamber Scenes/Scènes de lit in European Early Modern Drama" (2017), and "Appropriation in an Age of Global Shakespeare" (2015). And she has served as a consultant in the UGA Writing Centers for four years (to make an appointment, please visit https://www.english.uga.edu/appointments). 
Anna is a recipient of 2020-2021 Dissertation Completion Award from the UGA Graduate School; a 2017-18 Fulbright Student Research Award to Istanbul, Turkey, where she was affiliated with Boğaziçi University; and a recipient of a 2016-17 Fulbright English Teaching Assistantship to Turkey, which was suspended citing security. 
Outside of her teaching and research, Anna enjoys running, hiking, painting, and visiting the US national parks. 
*  *  *
Please send all submissions and questions regarding Book Reviews for Borrowers and Lenders: The Journal of Shakespeare and Appropriation to anna.forrester25@uga.edu.
Education:
BA, English Literature, University of Tennessee (2014) 
Research

Research Interests:

Early Modern Literary Studies 

Empire Studies

Postcolonial Literature and Theory

Shakespearean Studies

Turkey 
Selected Publications
Of note:
2020-21   Dissertation Completion Award, the Graduate School, the University of Georgia 
2020        Christy Desmet Award for Exceptional English Graduate Student 
2020        Franklin-Liverpool Doctoral Student Short-Term International Research Fellowship
2020        Berlin Seminar in Transnational European Studies Fellowship
2019        Alice C. Langdale Award for Exceptional Graduate Student, Department of English 
2017        Robert E. Park Essay Award, Department of English 
Grants:
2020-21 - Dissertation Completion Award, the Graduate School, the University of Georgia 
2017-18 -  Fulbright Student Research Award to Istanbul, Turkey 
2016-17 -  Fulbright English Teaching Assistantship (ETA) to Niğde, Turkey (program suspended, citing security)