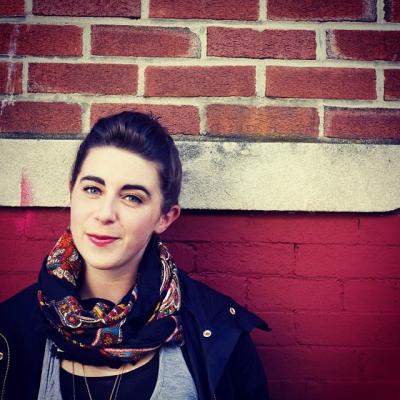 Graduate Instructor
Doctoral Student
Emma Catherine Perry is a PhD student in the English department at UGA. Her research centers on feminist methodologies, posthuman rhetoric, and techno-futurisms. She is currently at work on a collection of essays that looks at gender, labor, and automation and a collection of poetry.
Emma's creative work has appeared in Susquehanna Review, Third Coast, Nashville Review, and elsewhere. Emma has served as an assistant editor at EPOCH Magazine and as a co-founding editor of 4th&Verse Books. She has taught creative writing and first-year composition through Cornell, Stanford, Cayuga Community College, and Auburn Correctional Facility.
At the University of Georgia, Emma teaches first-year composition and creative writing. She also serves as a consultant with the Writing Center and as an associate with the Digital Lab.
Education:
MFA in poetry - Cornell University
BA in art history - Kenyon College
Grants:
Willson Center Graduate Research Award, Willson Center for the Humanities, 2019
Computer History Travel Award, MIT Press, 2018
Summer Research Travel Grant, University of Georgia Graduate School, 2018
Truman Capote Lectureship, Cornell University, 2013-2014
Arthur Lynn-Andrews Fiction Prize, Cornell University, 2013
Corson-Browning Poetry Prize, Cornell University, 2013
Cornell Council for the Arts Award, Cornell University, 2012