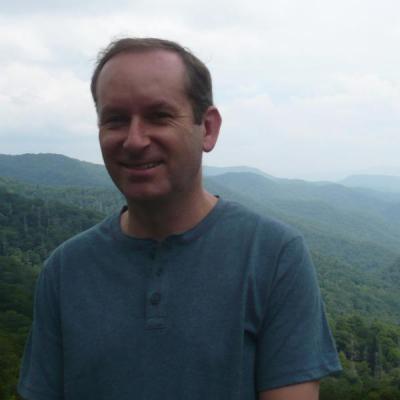 Contact Info
Office Hours:
Tuesday and Thursday 12:15 pm
and by appointment
My work focuses on British and Irish modernism, with special emphasis on how modernist texts interact with their historical and theoretical contexts.  I also have interests in nineteenth-century British literature, American modernism, and contemporary fiction. 
My first book, Modernism and the Theater of Censorship (Oxford UP, 1996), situates the fiction of James Joyce, D.H. Lawrence, Virginia Woolf, and Radclyffe Hall in the context of censorship controversies that shaped British writing in the modernist period.  More recently, in A Sense of Shock: The Impact of Impressionism on Modern British and Irish Writing (Oxford UP, 2011), I consider literary impressionism--in writers from Pater and James to Conrad and Woolf--in relation to the social and political upheavals of modernity, as well as aesthetic debates about literature and its connections with other arts.  I have also written a short study of Kazuo Ishiguro (Continuum, 2011). 
My current book-length project (working title: "Monsters of English Privilege") examines literary modernism's response to the decline and fall of the aristocracy in the modern democratic age.  Organized around affects and attitudes (e.g. stupidity, benevolence, cruelty) that modernists attributed to the aristocracy, this project examines such authors as Lawrence, Huxley, Bowen, Yeats, and Woolf.
My undergraduate teaching ranges across the fields of British, Irish, and American literature since 1900.  These include the 20th-Century British Novel, 21st-Century British Fiction, James Joyce, and Introduction to Fiction.  I also teach the sophomore survey of British literature since 1700 and First-Year Odyssey seminars (most recently, "Brave New World in Context").  In the spring I will offer a new upper-division course on Spy Fiction. 
The topics of my most recent graduate seminars have been "Ulysses and Company"; "Modernism and the Aristocracy"; and "Modern Quartet: Forster, Lawrence, Huxley, and Bowen."  I would welcome working with graduate students who specialize in any aspect of modern British, Irish, and American literature; I am especially interested in contextual approaches. 
Education:
Ph.D., University of Rochester, 1988-1993
B.A., Cambridge University, 1985-1988
Wolverhampton Grammar School, 1977-1984
Selected Publications

Selected Publications:

Books

A Sense of Shock: The Impact of Impressionism on Modern British and Irish Writing (Oxford University Press, 2011).

Kazuo Ishiguro's The Remains of the Day: A Reader's Guide (Continuum, 2001). 

Modernism and the Theater of Censorship (Oxford University Press, 1996).  Listed by Choice as an Outstanding Academic Book.

Recent essays

"'A Small Caste of Experts': Aristocracy, Intelligence, and Stupidity in Huxley's Interwar Fiction."  Aldous Huxley Annual 16 (2016): 173-190.

"Elizabeth Bowen's Mélisande."  Texas Studies in Literature and Language 59:4 (Winter 2017): 457-476.

"Naturalism, Realism, and Impressionism."  In Late Victorian into Modern, 1880-1920, ed. Laura Marcus, Kristin Shepherd-Barr, and Michèle Mendelssohn (Oxford: Oxford University Press, 2016), 187-203.

Some recent presentations

"Logics of Disintegration in Lawrence and Huxley," International D.H. Lawrence Symposium, Paris-Nanterre University, France, March 2018

"Expatriation, Snobbery, and the Commonplace in Aaron's Rod," South Atlantic Modern Language Association, Atlanta, November 2017

"'A Small Caste of Experts': Huxley's Fictions of the Twenties and Thirties," Sixth International Aldous Huxley Symposium, Almeria, Spain, April 2017 (https://www.facebook.com/SextoSimposioInternacionalAldousHuxleyAlmeria/videos/1545714948813928/)

"Barren Tragedies: D.H. Lawrence and Elizabeth Bowen," South Atlantic Modern Language Association, Jacksonville, FL, November 2016

"Crossings and Crosses: Joyce, Yeats, Bowen," International James Joyce Symposium, University of London, June 2016

"Survival Instincts in Isherwood's Berlin Stories," Modernist Studies Assocation, Boston, Mass., November 2015

"Vicious Creatures and Ignorant Swans: St. Aubyn and Yeats,"  Symposium on the Status of Literature/Literature of Status, University of Alabama-Tuscaloosa, March 2015

Interviews

"Elizabeth Bowen in the Wood," 30 November 2017 (https://www.facebook.com/notes/texas-studies-in-literature-and-language/elizabeth-bowen-in-the-wood-discussing-the-allusions-to-m%C3%A9lisande-in-bowens-the-/1689012941173069).  Email interview.

"Nobelist Ishiguro: Novelist of Quiet Riskiness," 7 October 2017 (http://www.rochester.edu/newscenter/nobelist-ishiguro-novelist-quiet-riskiness/).  Phone interview.

On the censorship of Oscar Wilde's Salome for "The Censorship Files," Georgia Institute of Technology, October 2016 (https://thecensorshipfiles.wordpress.com/an-interview-with-adam-parkes/).  Email interview.