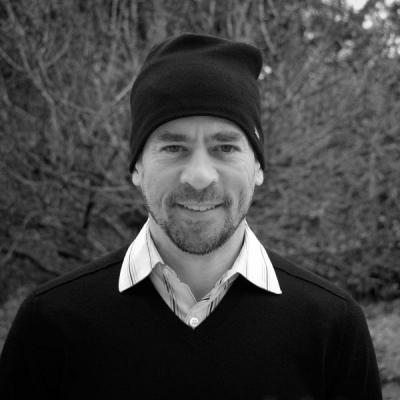 A 2015-16 Howard Foundation Fellow in Poetry, Andrew Zawacki received his B.A. from William and Mary. As a Rhodes Scholar, he completed master's degrees in Modernist literature and poetics at Oxford and St. Andrews, earning his Ph.D. from the Committee on Social Thought at Chicago. He was a Fulbright Fellow at Monash University in Australia. His chapbook Georgia was co-winner of the 1913 Prize, while Masquerade won the Alice Fay DiCastagnola Award from the Poetry Society of America. Arrow's shadow is just out from Equipage in the UK, his Sonnensonnets is due from Tammy, and the photo chapbook Kaeshi-waza is forthcoming from The Elephants. His work has appeared in Poems for Political Disaster, Legitimate Dangers: American Poets of the New Century, The Iowa Anthology of New American Poetries, Great American Prose Poems, and other anthologies, as well as magazines such as The New Yorker, The Nation, and The New Republic. Of his three books in France, Par Raison de brisants, translated by Antoine Cazé, was a finalist for the Prix Nelly Sachs.
Zawacki has published criticism in the TLS, Boston Review, Chicago Review, How2, Jacket2, New German Critique, and elsewhere. A past fellow of the Slovenian Writers' Association, he edited an anthology of postwar Slovenian poetry, fiction, and non-fiction, in addition to editing and co-translating Aleš Debeljak's new and selected poems, assisted by a Slovenian Ministry of Culture Translation Grant. His translations of two poetry books by Sébastien Smirou have earned him a National Endowment for the Arts Translation Fellowship, a French Voices Grant, and a grant from the Centre National du Livre. He coedited the late expatriate writer Gustaf Sobin's collected poems and serves as co-executor of Sobin's literary estate. Zawacki has held fellowships from the Salzburg Seminar, the Bogliasco Foundation, la Résidence Internationale aux Récollets, le Collège International des Traducteurs Littéraires, Hawthornden Castle, le Château de Lavigny, and the Millay Colony, Saltonstall Foundation, and Bread Loaf.
Zawacki is working on a trio of projects. His latest poetry manuscript, a 'global pastoral,' is a study of how discrete landscapes flatten out across time and distance, driven by capitalist directives and digital code. Shilling for authentic geographies, the terrain of these serial poems is ghosted by the many non-places—airports, highways, commercial centers, online sites—that citizens increasingly wander around and traffic through. An oblique ars poetica, "Paris Photo Graff" is a prose-photography hybrid that interlaces black and white photos of Paris wall scrawl with episodic meditations on open-source literary communities and semi-hidden sub-cultures, the commercialization of street art, the hermeneutics of rumor and secrecy, authorial absence, the social relation of graffiti to political change, and the history of documenting graffiti. Finally, Zawacki is completing a translation of Pierre Bergounioux's cult classic B-17 G, a récit about air war, photography, modernity as a function of speed, and the instant of death.
Frequently involving a second discipline and sometimes cross-listed with other departments, Zawacki's writing workshops and topics seminars range widely. His creative writing workshops have addressed the prose poem, writing and photography, literary translation in theory and practice, the poetics of ruination and erasure, articulating the present tense, locutions of location, and the poetic sequence. While engaging issues of modern American poetry in seminars such as eco-poetics and the Berkeley Renaissance, his topics courses tend to confront the history of ideas, especially as constituted and concentrated in the twentieth century. Among recent seminars he has directed are "Friendship and Death," "Chris Marker: Solidarity," "Writing on the Wall: Graffiti," Proust's In Search of Lost Time, "Sade and the 20th Century," and "Antigones."
Selected Publications