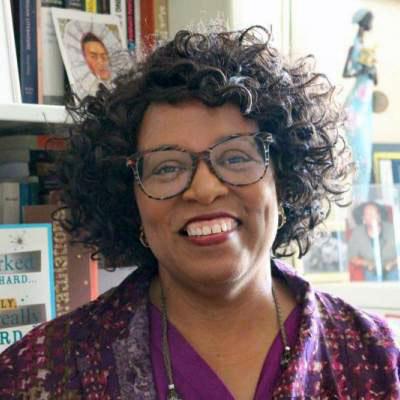 Professor; Co-Director, Civil Rights Digital Library Initiative;
Associate Academic Director, Willson Center for Humanities & Arts
I earned an M.A. and Ph.D. from Emory University. I held a General Sandy Beaver Teaching Professorship (2005-08), and I am a recipient of the Martha Munn Bedingfield Excellence in Teaching Award from the Department of English (2014).  I have taught courses in African American and Multicultural American Literature at the University of Georgia for twenty-five years, from First-Year Odyssey and Honors seminars to large undergraduate lecture sessions to graduate classes serving M.A. and PhD students. In 2012 I was named the Fulbright Visiting Research Chair in Society and Culture at Dalhousie University, Halifax, Nova Scotia, Canada.  
My fourth scholarly book is a single-authored study titled Love, Liberation, and Escaping Slavery: William and Ellen Craft in Cultural Memory, which was published by the University of Georgia Press in May 2015. My three previous books are: Post-Bellum, Pre-Harlem: African American Literature and Culture, 1877-1919 (New York University Press, 2006), a collection of fifteen original essays co-edited with Professor Caroline Gebhard of Tuskegee University; a teaching edition of the 1860 memoir Running 1,000 Miles for Freedom: The Escape of William and Ellen Craft from Slavery (University of Georgia Press, 1999); and another collection of original essays, co-edited with Suzanne Miller, titled Multicultural Literature and Literacies: Making Space for Difference (State University of New York Press, Series on Literature, Culture, and Learning, 1993). I am currently working on three book-length projects.  One is an annotated edition of the memoir Twice Sold, Twice Ransomed (1926) by the African American evangelist couple Emma and Lloyd P. Ray, for West Virginia University Press's series called Regenerations: African American Literature and Culture, co-edited by the distinguished professors John Ernest and Joycelyn Moody. The second is a collection of original scholarly essays on African American print production from 1880-1900, for the new eighteen-volume Cambridge University Press series directed by Prof. Moody titled African American Literature in Transition, which I am co-editing with my longtime collaborator Caroline Gebhard. Finally, I am composing an edition of the writings of nineteenth-century activist Rev. Peter Thomas Stanford, with Sidonia Serafini of UGA's doctoral program and the Rev. Paul Walker, who currently pastors the church Stanford once led, Highgate Baptist Church in Birmingham, England. 
In addition, I have published scores of essays, most recently appearing in the following journals and peer-reviewed books and journals Legacy: A Journal of American Women Writers (2016), The Cambridge Companion to  American Civil Rights Literature (2015), The Oxford Handbook of the African American Slave Narrative (2014), Protest and Propaganda: W. E. B. Du Bois, The Crisis, and American History (Missouri, 2014), MELUS 38.1: "Cross-Racial and Cross-Ethnic Collaboration and Scholarship" (Oxford, Spring 2013), Sapphire's Literary Breakthrough: Erotic Literacies, Feminist Pedagogies, Environmental Justice Perspectives (Palgrave, 2012), Gender and Lynching: The Politics of Memory (Palgrave, 2011), and  The Cambridge History of the American Novel (2011). 
My national leadership includes elected membership on the executive committee of C19: The Society of Nineteenth-Century Americanists, and on the advisory boards of Legacy journal and the UGA Press / Morehouse College King Collection Series on Civil and Human Rights. Previously, I have served as Co-Chair of the Modern Language Association's Committee on the Status of Women in the Profession, Chair of the Women's Committee of the American Studies Association, Consultant Reader for the Society for the Study of American Women Writers, and Editor and Co-Founder with Layli Phillips Maparyan of Womanist Theory and Research, formerly The Womanist, which was supported by a Rockefeller Foundation Humanities Fellowship.  In 1999 I created the listserve, MISIS-L: Multicultural Studies in the American South, which is still active after eighteen years.  
I was a Co-Principal Investigator for the Civil Rights Digital Library Initiative (CRDL), initially funded by a National Leadership Grant from the Institute of Museum and Library Services.  Since 2006 I have supervised graduate students and undergraduates to conduct research and write for the CRDL website entitled Freedom on Film: Civil Rights in Georgia, to publish and present jointly authored scholarly essays on the long Civil Rights Movement, and to conduct research and write about distinguished African Americans from Georgia such as the writer-filmmaker Joseph Richardson Jones (1900-1948) and composer Robert Allen "Bob" Cole (1868-1911) .  We are interviewed in the two-hour documentary How We Got Over (2009), hosted by Andrew Young, former U.N. Ambassador and Mayor of Atlanta.  We earned an EMMY for this program, in the category of Television Crafts Achievement Excellence: Technical Achievement, from the Southeast Regional Chapter of the National Academy of Television Arts and Sciences (2010).  In 2008 we earned the Award for Excellence in Archival Program Development from the Georgia Historical Records Advisory Board.  In 2010 we earned a national award, the Helen and Martin Schwartz Prize for Public Humanities Programs, and in 2011, an Award for Excellence in Research Using the Holdings of an Archives from the Georgia Historical Records Advisory Board. 
My specific areas of research interest are nineteenth- and early twentieth-century African American literature, early African American print culture, the literature and film of the Civil Rights Movement, multiplatform storytelling and digital humanities archives, project- and place-based learning, and contemporary Black feminist/Womanist literature. In support of this research, I have been the recipient of numerous summer seminar grants from the National Endowment for the Humanities and Ford Foundation, and of prestigious fellowships from centers such as the Radcliffe Institute for Advanced Study and W. E. B. Du Bois Institute (Harvard), Gilder Lehrman Institute (Columbia), and Schomburg Center for Research in Black Culture.   
Office hours:
Please email me to make an appointment. Thank you.
Website: http://www.linkedin.com/profile/view?id=40432953&trk=nav_responsive_tab_profile
Selected Publications

Selected Publications: