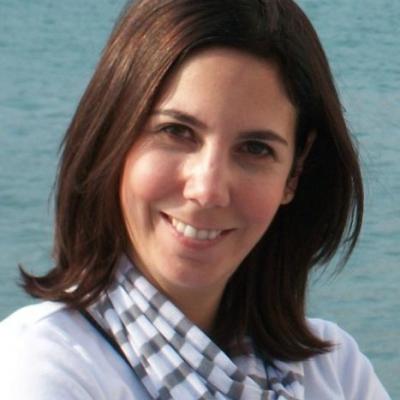 Associate Professor
Associate Department Head
Esra Mirze Santesso is Associate Professor and Associate Department Head. She is responsible for designing the teaching schedule for each academic term and monitoring enrollments. She also supervises staff and oversees daily operation of the department.
Research Interests: Contemporary British novel; postcolonial theory; Anglophone fiction; Muslim identity. 
Esra Mirze Santesso received her B.A. from Bogazici University in Istanbul, Turkey, and her Ph.D. from the University of Nevada. She specializes in postcolonial theory and literature with an emphasis on diasporic and immigrant narratives. Her book, Disorientation: Muslim Identity in Contemporary Anglophone Literature (Palgrave Macmillan, 2013) investigates the extent to which the questions and theories of postcolonial identity can be applied to Muslim subjects living in the West. Focusing on the works of Monica Ali, Leila Aboulela, Fadia Faqir, Camilla Gibb, Kia Abduallah, and Almas Khan, the book introduces the idea of "disorientation," a literary structure used to depict the attempt by a displaced Muslim woman to create a new, more flexible identity that can cope with the uncertainties and contradictions of postcolonial existence. Her book project was supported by a research grant awarded by the Willson Center for Humanities and Arts.
Her articles have appeared in numerous edited collections, and in journals such as Postcolonial Interventions, Recherche Littéraire / Literary Research, The Comparatist, and Postcolonial Text. Her interview with Orhan Pamuk was published in PMLA. her co-edited collection (with Dr. James McClung) titled Islam and Postcolonial Literature is forthcoming from Routledge. This collection challenges the default position of religion as a taboo or an irrational system unworthy of critical attention, and complicates the representation of the Muslim by acknowledging religion as a significant and complex component of postcolonial identity.
She teaches a variety of courses in postcolonial studies. One of her graduate seminars (ENGL 6695: Religion and Postcolonial Literature) received a Curriculum Internationalization Grant from UGA in 2012, which allowed her to organize a trip to Al-Farooq Mesjid to talk about the experiences of Muslim minorities living in metro Atlanta. Her other graduate seminar (ENGL 6685: Human Rights and Postcolonial Literature) included a trip to the Carter Center to learn more about the center's initiatives in previously-colonized countries in Africa.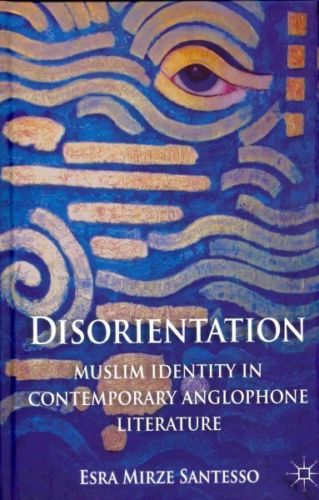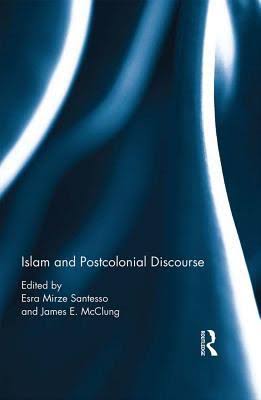 Selected Publications

Selected Publications:

"Problematizing the Hyphen: Disorientation and Doubled Otherness in Fatih Akin's Head-On" Postcolonial Intervention 2.1 (2017): 83-102.

"Introduction." Islam and Postcolonial Discourse. Esra Mirze Santesso and James McClung, eds. (Routledge, February 2017).

"Islamic Writers and Muslim Writing in the United States." American Literary History. 28.3 (2016): 644-53.

The Discourse of the "Other" in Orhan Pamuk's Snow. MLA Approaches to Teaching the Works of Orhan Pamuk. Eds. David Damrosch and Sevinc Turkkan. MLA. (Forthcoming).

"Transnational Identity and the Muslim Diaspora in Camilla Gibb's Sweetness in the Belly." Ethnic Literatures and Transnationalism: Critical imaginaries for a Global Age. Ed. Aparajita Nanda. (New York: Routledge, 2015).41-54.

"Postcolonial Violence in Yashar Kemal's Memed, My Hawk." Postcolonial Text. 7.1 (2012): 1-15.

           Reprinted in Contemporary Literary Criticism (2013).

"Vision and Representation: Photography in Orhan Pamuk's Istanbul: Memories and the City."

          The Comparatist. 135 (2011): 152-60.  

"Literary and Photographic Aura in Orhan Pamuk's Istanbul: Memories and the City." Istanbul: Metamorphoses in an Imperial City. Eds. M. Akif Kirecci and Edward Foster. (New Jersey: Talisman House Publishers, 2011).  

"Implementing Disform: An Interview with Orhan Pamuk." PMLA. 123.1 (2008): 176-80.           

            Reprinted in Contemporary Literary Criticism 288 (2010): 284-7.

"Fundamental Differences in Zadie Smith's White Teeth." Zadie Smith: Critical Essays. Ed. Tracey L. Walters. (New York: Peter Lang Publications, 2008). 187-200.

"Silence, Secularism and Fundamentalism in Snow." Global Perspectives on Orhan Pamuk. Eds. Mehnaz Afridi & David Buyze. (New York: Palgrave Macmillan, 2012). 157-76.