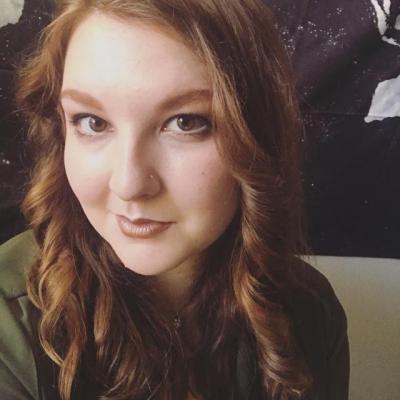 Graduate Teaching Assistant
PhD Student
Hannah V Warren is a PhD student in the English Department at UGA. Her research centers on contemporary American poetry, speculative narratives, and fairy tales. Hannah is particularly interested in how readers access known and unknown elements within speculative texts. Currently, she is composing a collection of poetry that looks at the intersections of women's trauma, the apocalypse, and the feminine grotesque. 
Hannah's chapbook [re]construction of the necromancer won Sundress Publications' 2019 chapbook contest and is now available. Her work has recently appeared in Mid-American Review, Moon City Review, and Redivider, among others.
During her pedagogical career, Hannah has taught a range of courses, including first-year composition, literature and film, and creative writing. She keeps accessibility at the center of her classroom model.
Education:
MFA in Poetry: University of Kansas
BA in English: Mississippi State University.