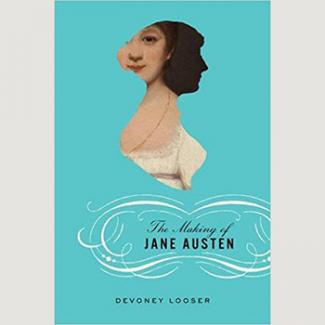 Park Hall 265
Professor Looser (Professor of English, Arizona State University) has authored or edited numerous books on women's writing, including Women Writers and Old Age in Great Britain, 1750-1850 (Johns Hopkins University Press, 2008), British Women Writers and the Writing of History, 1670-1820 (Johns Hopkins University Press, 2005), and Jane Austen and the Discourses of Feminism (Palgrave, 1995). 
Her most recent book, and the subject of her forthcoming lecture, is The Making of Jane Austen (Johns Hopkins University Press, 2017). Published in time to mark the 200th anniversary of Austen's death, Dr. Looser's innovative examination of Austen and her legacy has garnered praise from Publisher's Weekly, the Times Literary Supplement, and The New York Times.
The Georgia Colloquium in Eighteenth- and Nineteenth-Century British Literature is supported by the Willson Center for Humanities and Arts and by the English Department's Rodney Baine Lecture Fund. This lecture is free and open to the public.