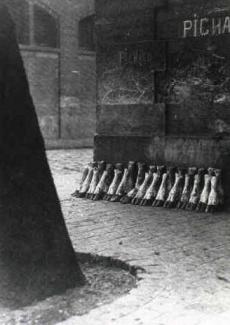 Park Hall Library, Rm. 261
Samuel Beckett was attuned to how Nazi propaganda employed catastrophic threats of starvation and saving prophesies of plenitude to justify atrocity. Dr. James McNaughton freshly argues that Beckett has Endgame perform the aftermath of these strategies to broaden debates about what counts as genocide postwar, to source recent starvation policies in European imperialism, and to extend James Joyce's indictment of literary complicity. 
The essay for the seminar will be pre-circulated, to receive a copy please contact Susan Rosenbaum srosenb@uga.edu or Nell Andrew andrew@uga.edu.
A workshop/seminar sponsored by the Willson Center & Interdisciplinary Modernisms Workshop