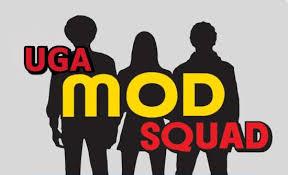 The Digital Humanities Lab, UGA Main Library 3rd Floor
Dr. McGinn's project uses network analysis to expand the modernist literary canon beyond an Anglo-centric perspective. It graphs the data extracted from Sturgis E Leavitt's 1960 index Revistas Hispanoamericanas: Indice Bibliografico 1843-1935 alongside the data from the Modernist Journals Project to examine the routes of intellectual exchange. The relations among hundreds of contributors to these periodicals trace a plurality of simultaneous modernities larger than any single language or nation.
Emily McGinn is the Digital Humanities Coordinator at the University of Georgia. She oversees the Willson Center Digital Humanities Lab in a role that includes project management and consultation for digital projects, outreach, and the development of DH curricula. She holds a PhD in Comparative Literature with a focus on Latin American and Irish modernisms.
The paper to be discussed at this workshop will be pre-circulated: please email Susan Rosenbaum (srosenb@uga.edu) to receive a copy of the paper and/or to be added to the ELC page for the Interdisciplinary Modernism(s) Workshop.