Image: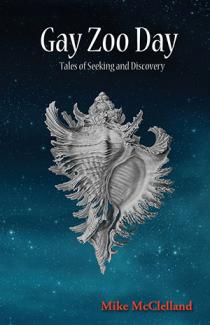 Ph.D. student Mike McClelland's first book, Gay Zoo Day, is forthcoming from Beautiful Dreamer Press.  The book's launch will be celebrated at Avid Bookshop (493 Prince Avenue) at 6:30 p.m. on Friday, September 1st.  More information on the book launch event is available here.
About the author:
Mike McClelland originally hails from Pennsylvania, and spent about a decade working in advertising before changing careers. He now lives in Athens, where he's pursuing a Ph.D. in creative writing from the University of Georgia.
About the book:
Gay Zoo Day: Tales of Seeking and Discovery is an anthology about gay and lesbian travelers seeking more than what life has handed them. Eight stories explore themes of love and alienation, race and gender, class and privilege, using a variety of genres and perspectives from the humorous to the horrific. The collection uses the map of the world to explore the map of the heart, ranging from colonial Kenya to an embattled embassy in Yemen, from a haunted winery in upstate New York to the International Space Station, and in time from the late 19th century to the near future. Characters approach their inevitable destinations across landscapes of love, death, violence, ambition, and sex. Some seek deliberately, some stumble blindly, but all find more than what they were looking for.