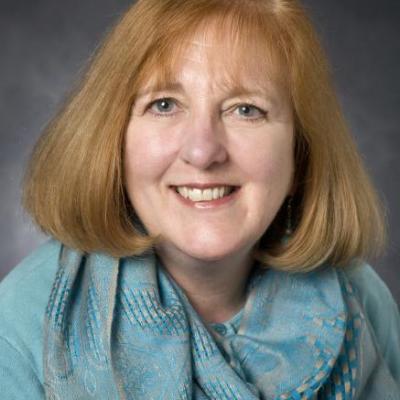 Contact Info
Office Hours:
4:45-5:30 T and W and by appointment
(Ph.D., Emory University, 1985), Professor, has particular interests in ethical theory, 18th-C fiction, Restoration comedy, and 18th-C Scotland. She has published essays on a variety of topics in eighteenth-century studies. She is the author of Character and Consciousness in Eighteenth-Century Comic Fiction (U of Georgia, 1992) and Laurence Sterne Revisited (Twayne, 1996). Her book Women Novelists and the Ethics of Desire 1684-1814: In the Voice of Our Biblical Mothers, published by Ashgate Press in 2008, was named a Choice Outstanding Academic Title. Her co-edited (with Jennifer Preston Wilson) MLA Approaches to Teaching the Novels of Henry Fielding was published in early 2016, and her monograph Restoration Stage Comedies and Hollywood Remarriage Films: In Conversation with Stanley Cavell was published in the Fall of 2016 by Routledge in the series British Literature in Context in the Long Eighteenth Century.
Her current research is a tri-focused project of interrelated concerns: the early eighteenth-century she-tragedy as melodrama of the unknown woman, the persistence of Jacobite motifs in literary works of the 1750s, and nostalgia in the 1790s. 
Professor Kraft has held fellowships from the NEH, the William Andrews Clark Memorial Library, the Bibliographical Society of America, and the Willson Center for the Humanities and Arts. She has edited works by Charlotte Smith and Anna Letitia Barbauld and is a co-editor of Samuel Richardson's Sir Charles Grandison, forthcoming from Cambridge Univeristy Press in The Complete Works of Samuel Richardson.
Recent graduate course offerings include: Eighteenth-Century Scottish Literature, The Eighteenth-Century Novel, and Shakespeare in the Eighteenth Century (online)