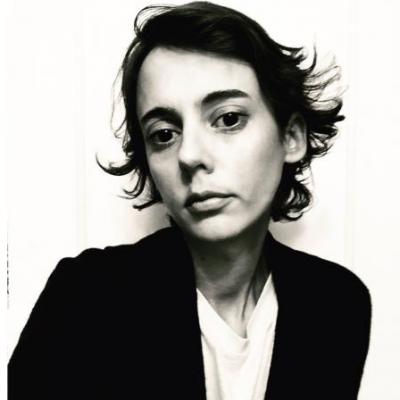 Graduate Teaching Assistant
Laura Theobald is a PhD student at UGA focusing on poetry and creative writing. She's the author of the full-length poetry collections Kokomo (Disorder Press, 2019) and What My Hair Says About You (Metatron, 2017), and the chapbooks Edna Poems (Lame House Press, 2016), The Best Thing Ever (Boost House, 2015), and eraser poems (H_ngm_n Books, 2014). She received an MFA from LSU, where she served as Editor in-Chief of the New Delta Review. Her poetry has appeared in jubilat, The Volta, Hobart, The Atlas Review, Everyday Genius, and Black Warrior Review, among others, and in the anthology Women of Resistance from O/R Books (2018). 
Her publishing experience began as a Staff Assistant for the Tampa Review and Assistant Editor of the now defunct journal Quilt at the University of Tampa. She began designing books for Coconut Books, and has served on the masthead of a number of small press publishers, including The New Delta Review, Lame House Press, the translation-based OOMPH! Press, BOAAT, and Spooky Girlfriend Press, where she also served as Assistant Editor. She has worked on over forty titles in print, including the scrapbook-style art book Go Ahead and Like It published by Penguin Random House. 
Education:
BA in Literature, University of Tampa 
BA in Creative Writing, University of Tampa 
MFA in Creative Writing, Louisiana State University