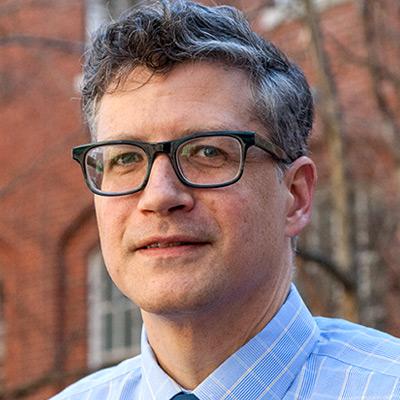 Associate Professor and Undergraduate Coordinator
Contact Info
Office Hours:
Spring 2018: W 9AM-noon
Advisees can make an appointment with me on SAGE.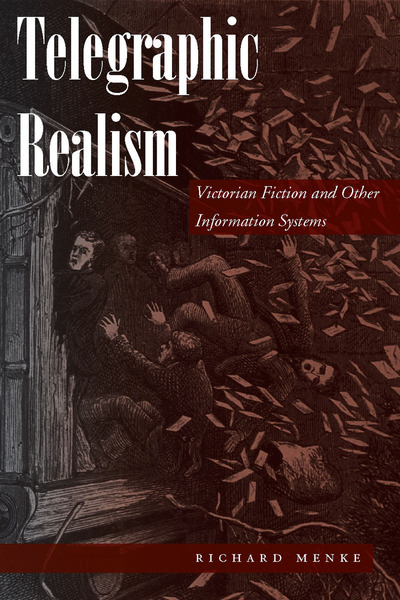 Richard Menke is the author of Telegraphic Realism: Victorian Fiction and Other Information Systems (Stanford University Press, 2008), a study of the novel in relation to nineteenth-century cultures of information. He has also published essays on Dorothy and William Wordsworth (Image, Touch, and Sound in the Nineteenth Century), George Eliot (ELH), Christina Rossetti (The Culture of Christina Rossetti), Charles Kingsley (Victorian Literature and Culture), Walt Whitman and the Garfield assassination (Critical Inquiry), Henry James (PMLA and The Henry James Review), and Martin Amis (Modern Fiction Studies and Martin Amis: Postmodernism and Beyond).
His recent articles include essays on late-Victorian fictions of telephony (Victorian Studies, 2013); on electricity and objectivity in nineteenth-century journalism (English Language Notes, 2013); on the Victorian novel and communication networks (The Oxford Handbook of the Victorian Novel, 2013); on George Eliot and technology (George Eliot in Context, Cambridge UP, 2013); on the end of the three-volume novel (BRANCH online project, 2013); and on Matthew Arnold and the textual excerpt as idea and practice (Victorian Periodicals Review, 2014). He has received both the Bruns Prize (best essay by a graduate student, 1998) and the Schachterle Prize (best essay by an untenured scholar, 2000 and 2005) from the Society for Literature, Science, and the Arts, as well as the Stanford English Department's Alden Dissertation Prize (2000). At the University of Georgia, he has received both the Russell Undergraduate Teaching Award (2009) and the Creative Teaching Award (2015). In 2013 he was inducted into UGA's Teaching Academy.
He has recently taught graduate courses on late-Victorian literature; on Dickens; and on literature, print forms, and text technologies from Lyrical Ballads to digital books. His current research focuses on media and mass culture in the late-nineteenth-century imagination.
Education:
Ph.D., Stanford University, 2000.
B.A. Rice University, 1992. Summa cum laude.