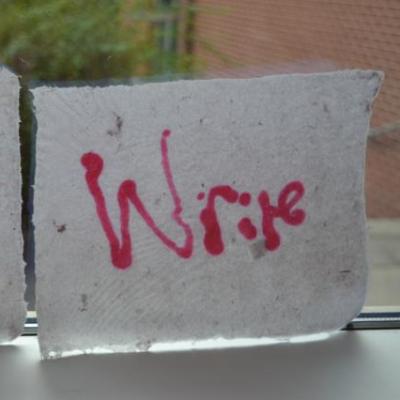 Professor of English
Co-founder and Co-editor of Borrowers and Lenders: The Journal of Shakespeare and Appropriation
Co-P.I., "Scene-Stealing/Ravir la Scène"
Contact Info
Office Hours:
Fall 2019: W 9-10 in Park 324
Peripatetic Office Hours: W 10-11 on fine days
Sujata Iyengar (Ph.D., Stanford University, 1998), Professor, specializes in English Renaissance Literature, the Health Humanities, Book History and Arts, and Shakespearean Adaptation and Appropriation. Her book Shakespeare's Medical Language was reissued from Bloomsbury/Arden in Spring 2014,  her co-authored textbook for the French agrégation exam, 'Not Like an old play': Shakespeare's Love's Labour's Lost appeared from Fahrenheit Editions in November 2014, and her edited collection Disability, Health, and Happiness in the Shakespearean Body was published by Routledge in January 2015. Her earlier explorations of the human body in written and visual representations include the monograph Shades of Difference: Mythologies of Skin Color in Early Modern England (University of Pennsylvania Press, 2005), an award-winning article in ELH (2002), and essays in journals such as Shakespeare Quarterly, Shakespeare Survey, Literature/Film Quarterly, Shakespeare, Postmodern Culture, and Medieval and Renaissance Drama in England as well as in peer-reviewed collections from the Folger Shakespeare Library, Purdue University Press, the University of Pennsylvania Press, the University of Toronto Press, Ashgate, Palgrave, and Routledge.
With the late Christy Desmet, Dr. Iyengar co-founded and continues to co-edit the online, peer-reviewed, multimedia, scholarly journal Borrowers and Lenders: The Journal of Shakespeare and Appropriation, which won First Prize in the "Best New Journal" category from the Council of Editors of Learned Journals (2007). The journal celebrated its tenth anniversary in November 2015 and, with the support of the Willson Center for Humanities and Arts, the Office of the Provost, the UGA Libraries, the Graduate School, the UGA Symposium on the Book, and the Departments of English and Theatre and Film Studies, co-hosted an international conference, open to the public, in Athens on "Appropriation in an Age of Global Shakespeare." You can listen to a radio interview with the editors here: http://wuga.uga.edu/uploads/audio/151111_Appropriation_in_an_Age_of_Global_Shakespear.mp3.
With Professor Nathalie Vienne-Guerrin of the Université Paul-Valéry Montpellier 3 (UPVM3) she collaborates on a multi-year cost-sharing international grant, "Scene-Stealing/Ravir la scène," sponsored by UGA, UPVM3, and the French American Cultural Exchange (FACE) Foundation through the Partner University Fund (administered through the French Embassy).The grant from the Partner University Fund encourages knowledge-exchange and collaboration among faculty and PhD students at UGA and UPVM by subsidizing a series of conference-festivals, symposia, and workshops, including "Balcony Scenes/Scènes de Balcon" ; "Bedchamber Scenes/Scènes de lit"  in April 2017; and workshops and a conference-festival on "Scenes in the Other's Language/Scènes dans la langue de l'autre" at both institutions. Selected proceedings will appear in the open-access, online, multimedia journal Scene Focus/Arrêt sur Scène, and Year 3's capstone project, a peer-reviewed, digital, multimedia Open Educational Resource Shakespeare's Henry V, will appear in August 2019.
Dr. Iyengar spent academic year 2014-2015 on a Study in a Second Discipline Fellowship at the Lamar Dodd School of Art, taking courses in Letterpress, Paper-making, Book Arts and Typography. She is currently writing a new book on Shakespeare, fine printing, and Book Arts, tentatively titled "Shakespeare and the Art of the Book," while continuing to develop her interests in medical humanities and appropriation studies; her article "Why Ganymede Faints and the Duke of York Weeps," which appeared in Shakespeare Survey 67, integrates book history and the history of medicine. She is at work upon three projects: a scholarly monograph, "Shakespeare and the Art of the Book," which interprets as aesthetic and literary interventions Shakespeare books from the Folio to twenty-first-century "artists' books"; "Transformative Shakespeares," an edited collection (with Meg Pearson, U of West Georgia) of creative and critical essays about Shakespearean appropriation; and, for Arden/Bloomsbury's "Shakespeare and Theory" series, "Shakespeare and Adaptation Theory." Work from "Shakespeare and the Art of the Book" appears in Shakespeare Quarterly 67.4 (2016) and from "Transformative Shakespeares" in the Proceedings of the Société Shakespeare Française/French Shakespeare Society (2017). Her year in the Art School inspired her to begin writing poetry as well as to teach it; her free and formal lyrics have been published in a few "little magazines" in print and online, including Punctum Press's Lunch; Mezzo Cammin; Upstart Crow; Unsplendid; and Measure.
A winner of the Special Sandy Beaver Award for Excellence in Teaching and of Fellowships from the Office of Service-Learning and the Office of Online Learning at UGA, Dr. Iyengar likes to collaborate with units and departments from all over campus. She has developed experiential, interdisciplinary, and service-learning courses, delivered guest-lectures, or team-taught workshops at the graduate and undergraduate levels with faculty from: the GRU/UGA Medical Partnership in Athens; the College of Public Health; the Health and Medical Journalism Program; the Department of History; the UGA at Oxford Program; UGA's Sustainable Development Program; the College of Education; the UGA Libraries; the State Botanical Gardens; and with local elementary, middle, and adult education classes.