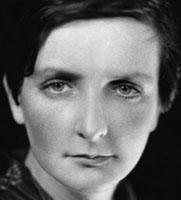 Park Hall 265
Kate O'Brien's fiction has rarely been read as modernist. Yet, like the satirical exercises of her late modernist contemporaries Samuel Beckett and Flann O'Brien, her writing forms a critique of the political and social specifics of late Free State Ireland. O'Brien's 1938 novel Pray for the Wanderer is part of a collection of Irish novels published in the late 1930s which exhibit a late modernist concern with the relationship between art and its political context(s). Like Beckett's Murphy (1938) and Flann O'Brien's At Swim-Two-Birds (1939), the novel's central character is an Irish man and artist who is alienated from an Ireland in which "the family is the fundamental unit group of society" (The Constitution of Ireland 1937, Article 41.1.2). Pray for the Wanderer grapples uneasily with the transition from the Irish Free State to Éire and the dawning of a political frontier in which Catholic values are not only predominant, but are firmly manifest in the constitution. Although the novel has been read primarily as an eloquent response to censorship, the Irish Constitution of 1937 is the focal point for O'Brien's concerns about the erosion of individual liberty.
Written concurrently with the drafting of the constitution, the novel probes the ideologies of familism and pro-natalism in their legislative and social forms, exploring their impact on art, citizenship and personal autonomy at a political turning point in post-independence Ireland. Focusing on Pray for the Wanderer and drawing on archival material including Dáil debates, this talk will explore how O'Brien's critique of the relationship between citizenship and familism in Ireland invites us to reconsider her work as part of a later phase of Irish and transnational modernism. 
Dr Laura Lovejoy is a Postdoctoral Fellow at the School of English, University College Cork. She is currently working on a monograph, "Ireland, Late Modernism and Reproduction", which explores the relationship between late Irish modernism and reproductive politics. The monograph considers how a collection of novels by James Joyce, Samuel Beckett, Flann O'Brien and Kate O'Brien responded to the ideologies of domesticity, pro-natalism and familism as they were manifest in the political landscape of Free State Ireland. Her research interests include historical approaches to modernism, biopolitics, and the relationship between modernism and commercial sex. Her work has been published in Humanities.  
This lecture is sponsored by The Willson Center and the Interdisciplinary Modernisms Workshop