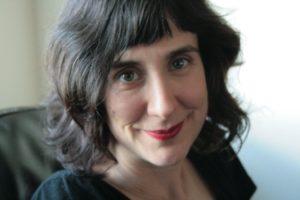 Sinéad Morrissey
Newcastle University
Seney-Stovall Chapel
Sinéad Morrissey, a Northern Irish poet whose work has been internationally acclaimed for more than two decades, will give a free public reading in partnership with the department of English, the Creative Writing Program, and Emory University. Poet.
UGA professor of English LeAnne Howe will also give a reading, and Daniel Mulhall, ambassador of Ireland to the United States, will introduce the evening. Mulhall will also give a lecture at 2:30 p.m. on April 4th in Room 380 of Baldwin Hall.
Morrissey, who in 2013-2014 served as the first poet laureate of Belfast, has published six collections of poetry including 2013's Parallax, which won both the T.S. Eliot Prize for Poetry and the Irish Times Poetry Prize, and 2017's On Balance, which won the Forward Prize for Best Collection. Parallax was included in Modern Ireland in 100 Artworks, edited by Fintan O'Toole in 2016, as the most important work by any Irish artist for the year 2013.
Morrissey is a professor of creative writing and director of the Newcastle Centre for the Literary Arts at Newcastle University.
Howe is a poet, playwright, novelist, filmmaker, and scholar who is the Eidson Distinguished Professor in American Literature in the UGA department of English. A member of the Choctaw Nation of Oklahoma, she was the inaugural recipient of the Modern Languages Association Prize for Studies in Native American Literatures, Cultures, and Languages in 2014. Howe has collaborated with Irish poets Doireann Ní Ghríofa and Padraig Kirwan on both scholarly and poetic projects that celebrate a Choctaw gift to the Irish in 1847 during the Irish Potato Famine.