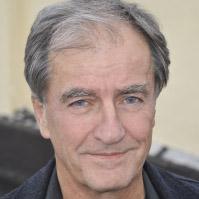 Special Collections Library, Room 285
Please join us for a Joint Seminar of the Georgia Colloquium in Eighteenth & Nineteenth-Century British Literature and The Interdisciplinary Modernism/s Workshop, with James Chandler, Willson Center Distinguished Lecturer. We will pre-circulate Professor Chandler's paper; those interested in receiving access to the paper, please contact Alex Edwards at kingsley@uga.edu. 
Friday, March 17, 2016. 3:30pm-5:00pm. Russell Special Collections Building, Room 285
James Chandler is University of Chicago Distinguished Service Professor in the Departments of English, Cinema & Media Studies, the Committee on the History of Culture, and the College. A professor at Chicago since 1976, he has for the past sixteen years served as Director of the University of Chicago's Franke Institute for the Humanities and is founder and director of its Center for Disciplinary Innovation. Dr. Chandler's research interests include a wide span of topics from the Enlightenment to the present, in literature, film, moral philosophy, and cultural studies. He has published on topics from Seamus Heaney, Laurence Sterne, Wordsworth, Irish historical cinema, melodrama, contemporary Irish-American poetry, the sentimental as an aesthetic category in literature and film, and the question of public humanities. He has also edited for the journal Critical Inquiry, and from 1990-2010 was General Editor for 85 monographs published in the Cambridge series Studies in Romanticism and 11 volumes in the Princeton series Literature in History.