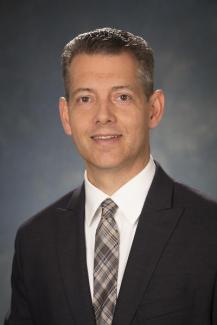 M. Smith Griffith Auditorium at the Georgia Museum, 90 Carlton St, Athens, GA 30602
Eidson Distinguished Professor in American Literature LeAnne Howe presents scholar and author Chadwick Allen for her annual American Indian Returnings (AIR) Talk.  This year's AIR Talk will take place on the Autumnal Equinox, Thursday, September 20th, at 4:15 p.m. in the M. Smith Griffith Auditorium at the Georgia Museum, 90 Carlton St, Athens, GA 30602.  The title of his talk is "Across and Through These Lands: Earthworks, Indigenous Identity, and Return."  Please join us for this free event.
Allen is the Russell F. Stark University Professor in the Department of English at the University of Washington.  His work centers around studies of contemporary Native American and global Indigenous literatures, other expressive arts, and activism.  Author of the books Blood Narrative: Indigenous Identity in American Indian and Maori Literary and Activist Texts (Duke UP, 2002) and Trans-Indigenous: Methodologies for Global Native Literary Studies (U of Minnesota P, 2012), he is co-editor, with Beth Piatote, of The Society of American Indians and Its Legacies (a special combined issue of the journals Studies in American Indian Literatures and American Indian Quarterly, 2013).  He served as editor for the journal SAIL: Studies in American Indian Literatures between 2012 and 2017, and he served as the 2013-2014 President of the Native American and Indigenous Studies Association (NAISA).
More about Allen's talk: In what ways do Indigenous earthworks built hundreds or thousands of years ago continue to make meaning in the present?  How do they relate to the identities of contemporary Native American individuals, literature, communities, and nations?  Chadwick Allen (Chickasaw ancestry) addresses these and related questions through a focused discussion of his book-in-progress, Earthworks Rising: Mound Building in Native Art, Literature, and Performance.