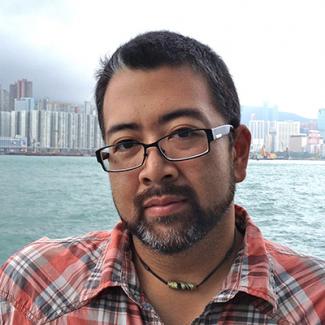 Ciné (234 W Hancock Ave, Athens, GA 30601)
The Creative Writing Program at the University of Georgia is pleased to present a reading by author Ira Sukrungruang on Tuesday, October 23rd.  This event, made possible with generous support from Helen S. Lanier distinguished Professor of English Jed Rasula, will take place at Ciné (234 W Hancock Ave, Athens, GA 30601) from 7-9 p.m. and is free and open to the public.
Sukrungruang is the author of the memoirs Southside Buddhist and Talk Thai: The Adventures of Buddhist Boy, the essay collection Buddha's Dog and Other Meditations, the short story collection The Melting Season, and the poetry collection In Thailand It Is Night. He is the coeditor of two anthologies on the topic of obesity: What Are You Looking At? The First Fat Fiction Anthology and Scoot Over, Skinny: The Fat Nonfiction Anthology. He is the recipient of the 2015 American Book Award, New York Foundation for the Arts Fellowship in Nonfiction Literature, an Arts and Letters Fellowship, and the Emerging Writer Fellowship. He is also one of the founding editors of Sweet: A Literary Confection, and teaches in the MFA program at University of South Florida.