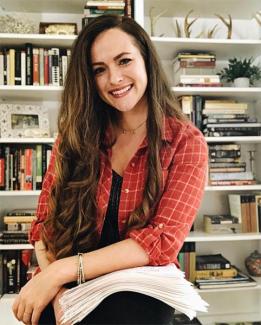 Park Hall (200 Baldwin St, Athens, GA, 30602) Room 265
The University of Georgia's Undergraduate English Association is pleased to host author Rebecca Ross in Park Hall for a discussion of her journey to publication and tips to aspiring authors on Tuesday, November 6th. The event is made possible with support from Christine Lasek-White, Assistant Director of the University's Creative Writing Program. The conversation will take place in Park's room 265 (200 Baldwin St, Athens, GA, 30602) from 5-6 p.m. and is free and open to University students and staff.
Ross is the author of the young adult fantasy novel The Queen's Rising. The book's sequel, The Queen's Resistance, is due out from HarperTeen early next year. She graduated from the University of Georgia with her Bachelor of Arts in English, and she continues to live in Georgia with her husband.