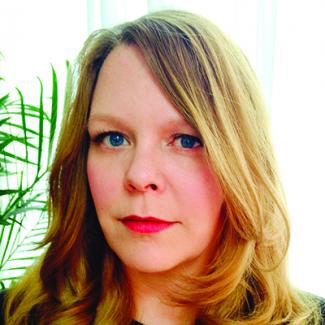 Ciné (234 W Hancock Ave, Athens, GA 30601)
The Creative Writing Program is pleased to present author Selah Saterstrom for a reading on Tuesday, September 11th.  This event will take place at Ciné (234 W Hancock Ave, Athens, GA 30601) from 7-9 p.m. and is free and open to the public.
Saterstrom is the author of the novels The Meat and Spirit Plan, The Pink Institution, and most recently Slab, which was also produced as an award winning play, performed by Square Product Theatre. Her book of essays on Divinatory Poetics, Ideal Suggestions, was published by Essay Press in the fall of 2016. Widely published and anthologized, she also curates Madame Harriette Presents, an occasional performance series. She teaches and lectures across the United States and is the director of Creative Writing at the University of Denver.