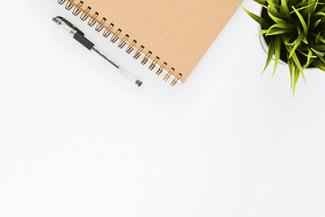 Park Hall 144
Beyond the Tenure Track: A Two Day Symposium on Non-Teaching Careers for Graduate Students in the Humanities, sponsored by the Department of English Graduate Program
This symposium will give current students the opportunity to hear from alumni of our English Graduate Program who now work in a range of non-teaching fields. The panels will provide concrete advice for graduate students curious about transitioning into non-teaching careers and will include lots of time for Q&A and discussion.
This morning's panel of speakers discusses "Career Trajectories"
Panelists:  Victoria Reynolds Farmer, James Gregory, Stephanie Hyre, Emily Kane 
Each panelist will describe his or her own career trajectory, from graduate school to current position, including other positions held along the way.
Victoria Reynolds Farmer is Senior Manager of Audience Development at Public Radio International in Minneapolis, MN. She was a Mellon/ACLS Public Fellow from 2015-2017 and earned her PhD from Florida State University (2014) and both a B.A (2006) and an M.A (2008) from the University of Georgia.
James Gregory is a Learning Technologist with Bottom-Line Performance, a small instructional design firm outside Indianapolis that specializes in custom learning solutions for clients in a wide range of industries, including health and life sciences, heavy industry, education, and collegiate sports. James received his PhD from UGA in 2012, was a Brittain Fellow and Assistant Director of the Writing and Communication Program at Georgia Tech, and then worked as an Instructional Design Consultant with the Center for Teaching and Learning at Indiana University—Purdue University, Indianapolis.
Stephanie Hyre is Program Officer at The Greater Kanawha Valley Foundation, where she works with nonprofits and other sectors to convene stakeholders, leverage resources, and enhance the educational outcomes for the residents of the Greater Kanawha Valley. Prior to her work at the Foundation, Stephanie directed Tyler Mountain Community Services, a small, basic needs assistance agency. Before transitioning to the social sector, Stephanie taught composition and rhetoric to freshman at Athens Technical College and Piedmont College. She earned her MA from the University of Georgia.
Emily Kane is the Director of Study Abroad at Longwood University in central Virginia. After earning her doctorate in English from UGA in 2011, she spent a year in Athens as a Park Fellow, a year in Atlanta at Georgia Tech as a Brittain Fellow, and then two years as an ACLS/Mellon Public Fellow and Program Officer in the Center for Global Education at Hobart and William Smith Colleges in New York's Finger Lakes.