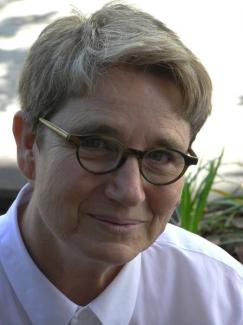 Ciné (234 W Hancock Ave, Athens, GA 30601)
The Creative Writing Program and the University of Georgia Press are pleased to present a reading by the Georgia Poetry Prize winner Rosa Lane.  This free event will take place at Cine (234 W Hancock Ave, Athens, GA 30601) on Wednesday, February 20th from 7-9 p.m.
Lane's collection, Chouteau's Chalk, was chosen by English Department and Creative Writing Program professor Dr. Magdalena Zurawski. According to Dr. Zurawaski, "The lush sounds of the poems in Rosa Lane's Chouteau's Chalk make even the silent reader's ears prick up. Her words wind us feverishly through landscapes of initiation, those early erotic encounters so impressed upon our being that we can only look back and say 'hello, me.' The spaces here are sometimes wounding, 'outlined in neon, a noble gas, atomic, orange,' or 'a blur, a fallen entity / inside the house,' but like all freedom songs, they map the road taken. Here that road is queerly, wildly, sweetly taken, 'zipping us all the way down the beck."
Lane is the author of Tiller North and Roots and Reckonings. Her poems are forthcoming or have appeared in Crab Orchard Review, Cutthroat, Folio, New South, Nimrod, Ploughshares, RHINO Poetry, the Tishman Review, Verse Daily, and elsewhere. As a poet and architect, she splits her time between coastal Maine and the San Francisco Bay Area, where she lives with her wife.