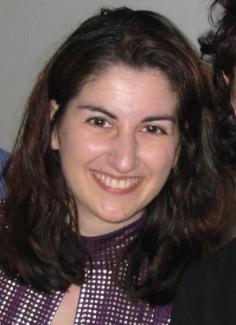 Doug Hale Lecture Hall, Park 265
Sarah Hatchuel is Professor of Film and Media Studies at the University Paul-Valéry Montpellier 3 (France) and President of the Société Française Shakespeare. She has written extensively on adaptations of Shakespeare's plays and on tv series; she is general co-editor of Shakespeare on Screen (Cambridge University Press) and of the online journal TV/Series. 
This talk will explore scenes from films and television series in which Shakespeare's sixteenth-century language is appropriated by 'freaks', post-human or alien Others. In such series as Star Trek, Person of Interest or Westworld, Shakespeare's words become the signs through which machines and robots reveal that they are becoming human or rather that they had always already been human.
A plenary lecture for the Scenes in the Other's Language conferece, this talk is sponsored by Sponsored by Georgia Humanities, the FACE Foundation, University of Georgia, CNRS, IRCL, Université Paul-Valéry Montpellier 3, and the Willson Center for Humanities & Arts. All events are free and open to the public.