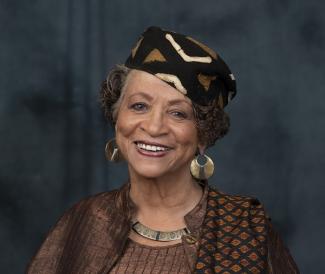 Paul Douglas Hale Lecture Hall (Park Hall 265)
Peggy Preacely participated in the historic 1960s Freedom Rides with Georgia activists Julian Bond and Rep. John Lewis. Throughout the Civil Rights Movement in Georgia, Maryland, and other southern states, she registered voters in rural communities as a member of SNCC (Student Nonviolent Coordinating Committee). In the North, she worked to desegregate schools in Boston. She is the great great granddaughter of William and Ellen Craft, fugitive slaves and transatlantic activists from Macon, Georgia; a descendant of the Sally Hemings family; and a great niece to William Monroe Trotter, the founder of Boston's Guardian, an important early black newspaper of the Civil Rights Movement. She has published original poetry about her civil rights experiences, and is composing a collection of short stories about her formative years in Harlem. Her talk focuses on the intersection of literature with her own and others' civil rights and social justice activism.
Sponsored by the English Department's Leighton M. Ballew Lecture Series, the Institute for African American Studies, and Cindy Hahamovitch, R. Phinizy Spalding Professor of Southern History at the University of Georgia.
Speaker website: https://www.peggytrotterdammondpreacely.com/
Image Caption: Peggy Trotter Dammond Preacely, Freedom Rider, SNCC Activist, and Poet (author's photo, with permission)