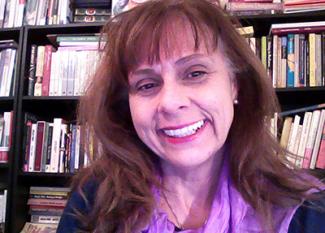 Paul Douglas Hale Lecture Hall, Park Hall 265
The UGA English Department is pleased to present the 8th Annual Barbara Methvin Lecture: "Parade Coming! Segregation and Street Performances in the Photography of Eudora Welty," given by Dr. Annette Trefzer, Associate Professor at the University of Mississippi. 
Dr. Annette Trefzer is Associate Professor of English at the University of Mississippi.  She is the author of Disturbing Indians: The Archaeology of Southern Fiction and the co-editor of five volumes of essays in the Faulkner and Yoknapatawpha Series; the most recent book is Faulkner and the Native South (2019).   
Drawing on her new book project Exposing Mississippi: Eudora Welty's Photographic Reflections, her lecture will illuminate archival photographs of State Fair Parades in Jackson, Mississippi of the 1930s.  These photographs reveal not only Welty's documentation of segregated spaces and practices but the transgressive potentials of street performances.  
This event, sponsored by Barbara Methvin Professor Dr. John Lowe, is free and open to the public.