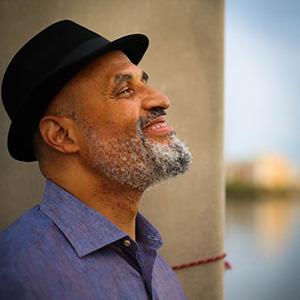 Ciné, 234 W Hancock Ave, Athens, GA 30601
The Creative Writing Program is pleased to present a reading by poet Tim Seibles on Thursday, January 16th, 7 p.m. at Ciné (234 W Hancock Ave, Athens, GA 30601).  This event is free and open to the public.
Seibles is the author of six collections of poetry, including his most recent, One Turn Around the Sun (Etruscan Press, 2017) and Fast Animal (2012), which won the Theodore Roethke Memorial Poetry Prize, received the PEN Oakland Josephine Miles Award, and was nominated for a 2012 National Book Award. Other titles are Buffalo Head Solos (2004), Hammerlock (1999), Hurdy-Gurdy (1992), and Body Moves (1988).  Seibles lives in Norfolk, Virginia, where he is a member of the English Department and MFA in writing faculty of Old Dominion University. He is a teaching board member of the Muse Writers Workshop.