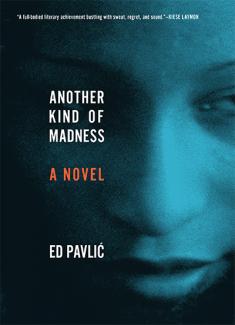 Fire Hall No. 2 - 489 Prince Ave, Athens, GA 30601, USA
The Willson Center presents a reading and book launch for Professor Ed Pavlić's novel Another Kind of Madness on Wednesday, March 6th, 7 p.m. at Fire Hall No. 2 (489 Prince Ave, Athens, GA 30601).  This reception and reading is also sponsored by the Creative Writing Program, and the department of English, and Avid Bookshop.
Another Kind of Madness will be published by Milkweed Editions in March 2019. Widely published as a poet, Pavlić is the author of the collection Visiting Hours at the Color Line, winner of the 2013 National Poetry Series, as well as several others, including Live at the Bitter End: A Trial by Opera, Let's Let That Are Not Yet: Inferno, and Let It Be Broke (forthcoming in 2020). His critical work includes 'Who Can Afford to Improvise?': James Baldwin and Black Music, the Lyric and the Listeners and Crossroads Modernism: Descent and Emergence in African American Literary Culture. Pavlić is Distinguished Research Professor of English and African American Studies at the University of Georgia.
For more information, see the Willson Center website.