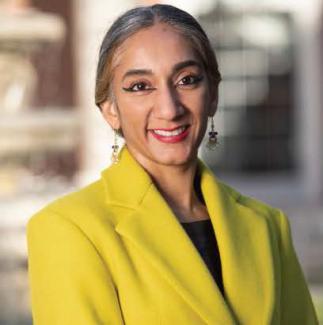 Park Hall 144
The UGA Department of English and the Franklin College Office of Diversity and Inclusion are pleased to present a lecture, "Shakespeare and Academic 'Redlining,'" given by our 2020 Visiting Scholar Dr. Tripthi Pillai of Coastal Carolina University.
Professor Pillai is Associate Professor of English at Coastal Carolina University, a regional public institution in South Carolina with a strong focus on undergraduate teaching, and Arts and Humanities Global Experience Project (AHGEP) Director. While her primary area of disciplinary expertise is in early modern drama and critical theory, she teaches as many courses in the University's Core each year as in English or Women and Gender Studies, using her core and major classes to embed intersectional dialogues and pedagogies that focus on nuances of identity and experience.
As an emerging scholar in early modern literary and cultural studies, Dr. Pillai explores intersections of race, regionality and location, class, gender, and sexuality to consider the experiences and narratives of liminalized if hyper-marked bodies and subjects in early modern literature (particularly drama). At the same time she attends to how, as scholars and teachers, we might work to identify and eliminate exclusionary and/or limiting hierarchies of research and pedagogical practice to open up possibilities for greater inclusivity and diversity—both in terms of the kinds of work and ideas published, read, and taught as valuable scholarship and in the minoritized peoples whose voices and critical investments we must welcome into the educational environments we inhabit.
Her public lecture to the university community on the topic of "Shakespeare and 'redlining'" in the context of US and global higher education spaces and culture will foreground the pedagogical and research practices that, she argues, institutions and disciplines must adopt to be inclusive of minoritized peoples, ideas, and methodologies. She will draw upon her experiences at Coastal (and regional South Carolina), both as faculty and as coordinator of AHGEP. Part of the conversation will include, she writes, a "discussion of implementation strategies and challenges to making diversity and inclusivity part of university DNA."
This lecture is supported by the Franklin College Office of Diversity and Inclusion, the Department of English, the Mellon Foundation's Global Georgia Initiative at the Willson Center for Arts and Humanities, and the Women's Studies Program at the University of Georgia.
This lecture will be accompanied by two additional campus events presented by Dr. Tripthi Pillai:
Tuesday, Feb. 11, 2020 @ 12:30pm, Park Hall 144: Lecture "Mourner-Confessors: The Masala Intercommunity of Women in Rudaali and Hamlet"
Wednesday, Feb. 12, 2020 @ 10:00am, Park Hall Library 261: Discussion "Communally Threaded Civic Engagement Activities to Enhance Diversity, Equity, and Inclusion for all": A QEP Proposal at Coastal Carolina University