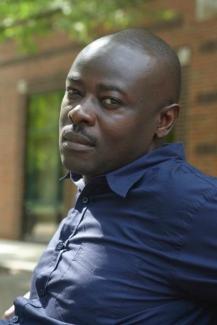 Virtual - Zoom
Nigerian-American author Helon Habila will give his talk, "Searching for Home: Africans in Europe," as the Department of Comparative Literature and Intercultural Studies's annual Betty Jean Craige Lecture, co-sponsored by the Willson Center for the Humanities and Arts and the African Studies Institute.
Habila's talk, the Comparative Literature Department's contribution to the 60th anniversary of desegregation at UGA, celebrates the department's commitment to African and African Diasporic studies. 
The event is also presented as part of the Willson Center's 2021 Global Georgia Initiative public events series.
Pre-registration for this virtual event, which will be conducted via Zoom, is required and available here.