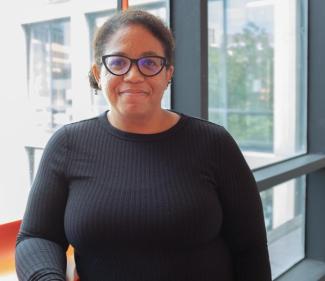 Special Collections Libraries Room 277
   "'We had not thus trespassed against your consent': The Blackamoor Poems by Henry Rainold and Henry King (1630s-1650s)."
In this talk, Dr. Adams explores a companion set of seventeenth-century poems that appear in both manuscript and print: Henry Rainolds's 'A Black-moor Maid wooing a fair Boy,' and Henry King's response 'The Boy's Answer to the Blackmoor.' After considering some of the ways that English poets interpolate and describe black women through versification, she examines the history of the publication of these poems (both in manuscript and print) between the 1630s and 1650s in conjunction with others that share a similar subject. Finally, she proposes a closer examination of the concept of 'consent' when studying these poems—both of which were not necessarily printed with King's (or Rainolds's) permission—and how this action in some ways may be similar to the original composition of the poems.
   
   
   Dr. Brandi K. Adams is assistant professor of English at Arizona State University. Her research interests include the history of reading, the history of the book, and premodern critical race theory of early modern England as well as modern editorial practices of early modern English drama. She has recently published on unbookishness in Othello and Keith Hamilton Cobb's American Moor in the journal Shakespeare and has contributed the essay 'Fair/Foul' to the volume Shakespeare/Text edited by Claire M.L. Bourne for Arden Bloomsbury's series Contemporary Readings in Textual Studies, Editing and Performance. She has begun working on her first monograph, tentatively titled "Representations of Books and Readers in Early Modern English Drama."