The McAlexander Graduate Award in American Literature is a new award endowed by emeritus professors Drs. Hubert and Patricia McAlexander for a student working in Canadian or United States literature. Applicants can be either second-year MA students or PhD candidates.
The 2019 McAlexander Graduate Award winner was Paula Rawlins, who is completing a dissertation tentatively titled "The Solace of Sound: The Therapeutics of Music across Southern Soundscapes." In this project Rawlins explores southern literature's depictions of individuals accessing the restorative benefits of music after experiencing trauma, with attention to the ways in which race, class, ability, and gender complicate the physical and emotional healing music offers.
***********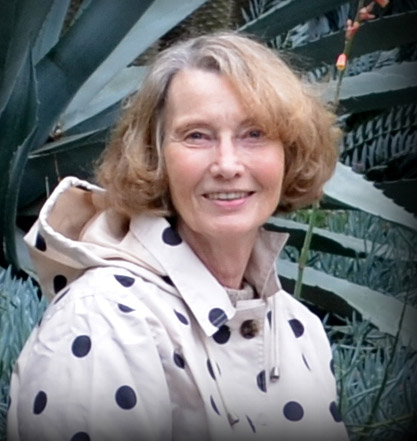 Dr. Patricia Jewell McAlexander, from Johnstown, New York, received a BA from SUNY Albany, an MA from Columbia University in New York City, and a PhD from the University of Wisconsin, Madison, all in English. At Wisconsin, she received the Harry Hayden Clark Award for outstanding research for a dissertation in American literature.
Pat loved her career as a teacher of literature and composition, working first as an instructor at the University of Colorado's Denver Center; then as a teaching assistant at the University of Wisconsin, and finally at the University of Georgia, where she was an instructor for seven years in its English Department and then a professor in its Division of Developmental Studies/Academic Enhancement. In 1992 she won the Division's Superior Teaching Award, and in 1995 an Excellence in Teaching Award from the Alumni Association of the State University of New York at Albany. During her years as a graduate student and teacher, Pat co-authored two books: Beyond the "SP" Label: Improving the Spelling of Learning Disabled and Basic Writers (NCTE, 1992) and Basic Writing in America: The History of Nine College Programs (Townsend Press, 2007). She has also co-authored a grammar handbook and has written several articles, winning the 1999-2000 Award for Outstanding Research Article from the publication Research and Teaching in Developmental Education. Her favorite article, however, was her first, which described our country's early debates on the nature and proper role of women. Referring to the image of America as an Eden, the article was titled "The Creation of the American Eve." She has a forthcoming novel, Second Wives, based on her ancestors who emigrated from Germany in 1850. It will be published in early 2020 by Black Opal Press.
At the University of Wisconsin, Pat met and married Hubert McAlexander, a fellow graduate student, and came with him to Athens in 1974 when he was hired as a professor in the UGA English department. In Athens, besides teaching at UGA and raising their son Edward, Pat was active in the Piedmont Gardeners and the Third Wednesday Book Club. After retirement, she joined the Osher Lifelong Institute (OLLI), teaching courses and for seven years serving as editor of its newsletter, the OLLI Times. In 2016, she received OLLI's Carol Fisher Award for "long and significant service." She now serves on the board of the Athens Historical Society, edits its newsletter, and co-edits The Athens Historian. Her interests also include photography, travel, hiking, and creative writing. And she has never lost her love of American Literature.
***********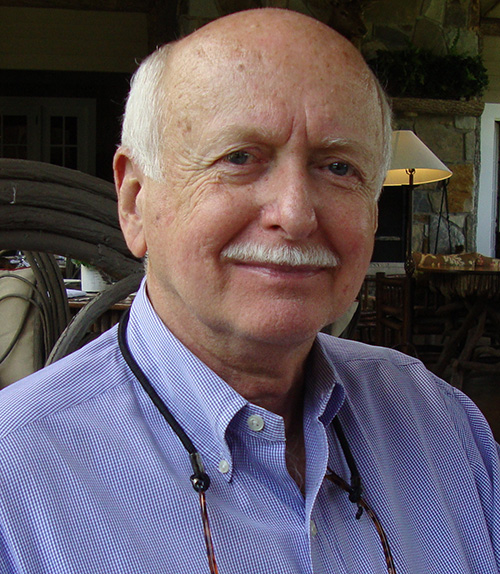 A legendary professor emeritus of English at The University of Georgia, Dr. Hubert McAlexander has inspired students with engaging lectures on Southern literature for more than 50 years. Also a celebrated author, he attracted widespread praise for biographies of authors Peter Taylor and Sherwood Bonner.
The Holly Springs, Mississippi, native earned his bachelor's degree in English in 1961 from The University of Mississippi. He returned as a 23-year-old graduate instructor, teaching his first classes in 1963, and finishing a master's degree in 1965. He moved to The University of Wisconsin, where he completed his dissertation on William Faulkner for a Ph.D. in English and met his future wife, Patricia. He taught briefly at Texas A & M before landing his longtime job at Georgia.
Known for his dapper style, sometimes outlandish humor, and no-nonsense grading, McAlexander became a sought-after teacher, receiving nearly every UGA teaching award. He is a four-time recipient of the Outstanding Honors Professor award, twice earned the Sandy Beaver Teaching Professor award, and captured the Josiah Meigs Award, the university's highest teaching honor. He retired in 2010 but continues to teach literature for the Osher Lifelong Learning Institute.
He was nominated for a 2002 Pulitzer Prize for Peter Taylor: A Writer's Life, which was also a finalist for the Southern Book Critics Circle Award for Nonfiction. For this study, the University awarded him the 2002 Creative Research Medal. His other books include The Prodigal Daughter: A Biography of the Nineteenth-Century Regionalist and Feminist Sherwood Bonner, Conversations with Peter Taylor, A Southern Tapestry; Marshall County, Mississippi: 1835-2000, and Strawberry Plains Audubon Center: Four Centuries of a Mississippi Landscape. His twelfth book,  From the Chickasaw Cession to Yoknapatawpha: Historical and Literary Essays on North Mississippi, of which he is compiler, editor, and contributor, was published in 2017. 
If you want to offer thanks for the contributions of Dr. Hubert McAlexander and Dr. Patricia McAlexander and support scholarly research in the field of American and Canadian literatures, consider contributing to the McAlexander Graduate Award in American Literature to enrich its capacity to assist students.  gail.uga.edu/mcalexander.
Your tax-deductible gift will make an immediate impact. If you have any questions about supporting the Award with a planned gift or stock transfer, please contact a member of UGA's Franklin College Development and Alumni Relations staff at 706-542-9819.