By Summer Porter
Emily Robinson is a Lecturer in the UGA English Department, working in the First-Year Writing Program. She double majored in Rhetoric & Writing and Philosophy at the University of Texas at Austin before conducting her graduate studies at Arizona State University in Writing, Rhetoric, and Literacies. During this time, she taught writing courses as well as mentored new first-year writing teachers, valuing these teaching experiences in particular.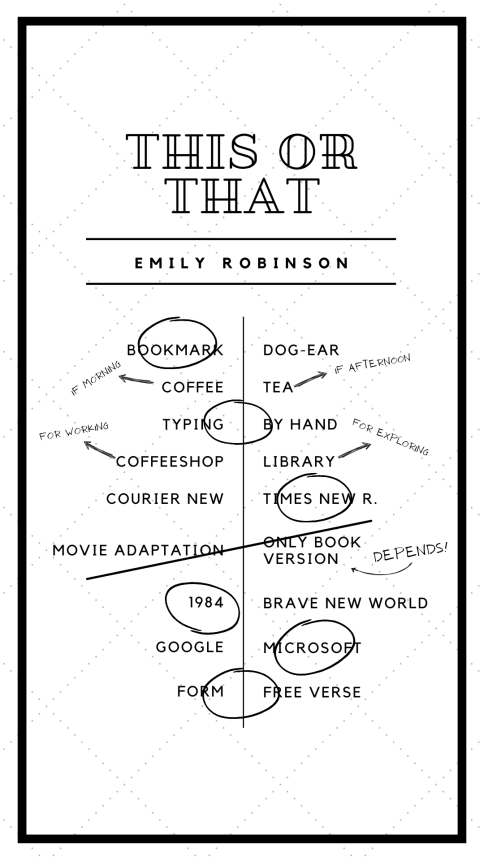 Emily talks of the "light bulb" moment for her students "when a student makes a key realization about what writing can do or be in the world, or when they come up with a great revision idea for their project." She credits witnessing these light bulb moments while teaching as an undergraduate student in her university's writing center with motivating her pursuit of a career in teaching undergraduate writing. As a lecturer, she now prompts her students to explore writing and its possibilities in her courses.
Emily particularly enjoys working here at UGA because of the sense of community in the English Department, wanting to encourage and contribute to that community with her teaching. Specifically, her goals are to both promote experimentation and help students achieve confidence in writing academically and professionally.
In her free time, Emily enjoys reading, baking, and being outside. Her office hours are 1-4 p.m. on Mondays at Park Hall 201. All students can drop in, or you can make an appointment if preferred.
Summer Porter is an English and EMST double major and a social media intern for the UGA English Department.