Image: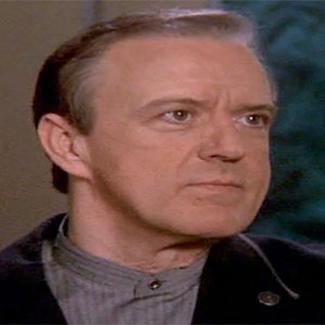 Dr. Wigston Smith's lecture on Monday, October 1st, serves as the first presentation in the newly named Paul Douglas Hale Lecture Hall. The dedication will take place at 4:30 and will be followed by Dr. Wigston Smith's talk. Afterwards we'll celebrate both her visit and Doug Hale's gift, with a reception in the Park Hall Library, Room 261. 
Doug Hale, a native Athenian, graduated with a bachelor's degree from English in 1963 and a master's degree in 1966. He went west to success as an actor and voice-over artist in Hollywood, but he never forgot UGA's English Department. Among his final wishes, Doug wanted to "give back" to his alma mater. His wife, Mary Anne Hale, directed a gift to name the the very place where Doug returned to speak as distinguished alumnus and mentor.
Hale appeared in films including the Muhammad Ali biopic, The Brass Ring, The Night They Robbed Big Bertha's, Another Man Another Chance, The Border, Star Trek: The Motion Picture, and The Cable Guy. Hale appeared on a number of TV series, recurring on Hart to Hart and Hotel and guesting on Kojak, The Bionic Woman, Simon & Simon, Highway to Heaven, Max Headroom, Scarecrow and Mrs. King, The Misfits of Science, Night Court, Suddenly Susan, Babylon 5, Seinfeld, Arliss, My Name Is Earl, The West Wing, and Mad Men. The Hale Lecture Hall is a lasting symbol of Doug's loyalty to his alma mater and his love of literature and language. He made story-telling his life's work, and now Park Hall is honored to commemorate his story.