Image: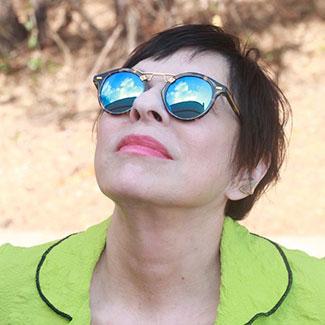 Professor LeAnne Howe will have two events at the Decatur Book Festival on Sunday, Sept. 1st. 
LeAnne Howe is also the panel moderator for "Reading Indigenous Stories Against the Grain," September 1, 2019, 12 noon, at the Marriott Conference Center Auditorium. The panel features Mandy Suhr-Sytsma's Self-Determined Stories: The Indigenous Reinvention of Young Adult Literature, and Gina Caison author of Red States, Indigeneity, Settler Colonialism, and Southern Studies that interrogates popular misconceptions of Native American identity in the U.S. South.
LeAnne Howe and Mamta Chaudhry will read from their novels at the Decatur Book Festival on September 1, 2:30-3:15 p.m. at Decatur's City Hall venue, presented by the City of Decatur.  Their panel, "Suppressed History and Memory Come Back with a Vengeance," moderated by professor Pearl Amelia McHaney, Georgia State University, is an opportunity to discuss how past events were the keys for telling their stories.     
And after attending Professor Howe's panels, don't forget to visit UGA Press at Booth 501-502.