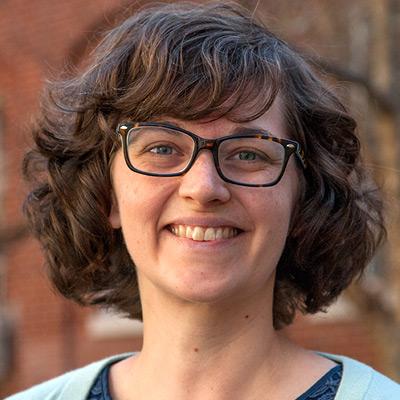 Congratulations Graduates! What an exciting time! It's been a pleasure to watch your progress over the last several years, and we are delighted to see what you will do next!
As you move into your futures, I want to remind you of the many resources you carry with you, cultivated in the Halls of Park. The skills, abilities, and understanding you have developed in your English courses will help you succeed at many different kinds of careers, but they will also help you be thoughtful, kind, resilient, generous humans, working at the challenge of life.
As experienced writers and communicators, you are well-equipped for a huge range of different careers. There are very few workplaces that do not rely on thoughtful, effective communication, and for many, many jobs, written communication makes up most of the work. As writers who have been honing your craft for years, you are already highly valuable to most employers.
Perhaps equally valuable are your skills at analysis, both in the workplace and in negotiating your lives outside of work. You have all spent years analyzing complex, sophisticated texts, and that ability—to encounter a complex text or system, and make sense of it—will serve you well. We are all buffeted by various people and forces, attempting to persuade us into sharing their beliefs, opinions, or claims. Your analytical skills will come to your defense against those pressures; you can treat them as texts in need of analysis and critique.
Although they're not always seen this way, writing and analysis are both creative acts. As innovative and flexible creators, you are all ready to bring new ideas and visions to our society, which is much in need of them! One of the most thrilling parts of my job as a professor is experiencing all the new ideas and perspectives you bring to life: in your writing, in class discussion, in creative projects of various kinds. Every semester I teach is new and different, and that is all thanks to you!
Thus far, I have been thinking about the skills and abilities you have developed as individuals, but equally important is the experience you have gained as collaborators. My favorite moments in class are collaborative, when I am lucky enough to have the opportunity to watch you build on each other's thoughts to construct a sophisticated, complex reading composed of lots of different ideas, woven together. Your education as English Majors has also been an education in working alongside other thinkers, developing your ideas in tandem with the ideas of those around you. None of us works or lives alone, and the ability to think generously with those around you is invaluable.
I am happily imagining paths of success and fulfillment for you all, equipped as you are with this enviable set of skills. But, inevitably, you will also encounter disappointments, obstacles, and sadness. And when that happens, as it will, I encourage you to remember something else you may have gained as an English Major, something you may have possessed even before you arrived at Park Hall: the ability to find solace in the beauty and power of language. Gorgeous sentences, captivating narratives, enthralling combinations of words and ideas: these can be a resource for you, an endlessly renewable resource, one to return to in times of difficulty and pain. You can find renewal and restoration in the art of the written word, in the centuries-old, deeply human act of shaping our beliefs, our desires, our visions into language.
Congratulations to you all on your graduation! We in Park Hall send you all the well wishes in the world, as you depart into the future.