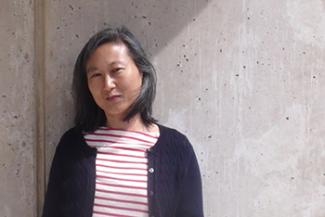 Richard B. Russell Special Collections Libraries Building, Room 277
The Symposium on the Book presents a talk by Julie Park titled "Making Paper Windows to the Past: Eighteenth-Century Extra-Illustration and the Art of Writing" taken from her third book project, Writing's Maker.
Julie Park is a material and visual culture scholar of seventeenth- and eighteenth-century England who works at the intersections of literary studies, information studies and textual materiality. Her research examines the unexpected ways in which human subjects are inseparable from the material things, environments and devices of everyday life in historical contexts. She writes about such artifacts, tools and spaces as automata, quill pens, notebooks, grottoes and follies, exploring their abilities to shape, channel and model the innermost experiences of the embodied self in everyday life.
She received her BA from Bryn Mawr College, MA and PhD from Princeton University, and MLIS from the University of California, Los Angeles. She is the author of The Self and It: Novel Objects in Eighteenth-Century England (Stanford University Press, 2010), and editor of several journal special issues: The Drift of Fiction (2011) for The Eighteenth Century: Theory and Interpretation, as well as Interiors (2008) and War (2006) for Eighteenth-Century Fiction. Her current project is My Dark Room, which examines the spaces of inner life in eighteenth-century England, from writing closets, grottoes and ornamented cottages to women's detachable pockets.
This lecture will be preceded by an archival research roundtable on 17th and 18th century studies: Monday, March 2, 2020 @ 2:00pm.
This event is free and open to the public. It has been sponsored by the Department of English, the Willson Center for Humanities and Arts, and the University of Georgia Libraries.